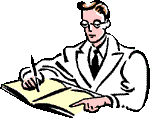 Highlights
For the Practitioner:
Frialit 2 Implants: Step at a time
Number ONE dental implant in Europe and now gaining acceptance amongst dental surgeons in Malaysia. We tell you step by step clinical technique summary on surgical, prosthodontics and laboratory steps for this implant system. Highlighting immediate placement of implant after tooth removal
Onlay Bone grafts
Having trouble with placing your implants in the right orientation? We show how implants can be place where the prosthodontist wants it to be by augmentation via onlay bone grafts.
For the Students:
Anatomy of the Oro-Facial Region
A summary of basic anatomy of the oro-facial region emphasizing on basic structures of the head and neck
Model answers for FDS exams
A summary of questions that has appeared in past year FDS exams
General:
Ask the Doctor
Questions are invited from practitioner, patient and student alike on any matters in regards to Maxillofacial Surgery in a discussion forum
News Bulletin
News and announcement on the latest activities in regards to dental and oral & maxillofacial surgery in Malaysia
You are invited!
To share ideas and contribute articles regardless where you are from. Mail it to us at
doktorfirdaus@hotmail.com
Contact : Dr. Firdaus Hanapiah
doktorfirdaus@hotmail.com