STEP 4: Inserting the Abutment
The patient is recalled after the laboratory phase and gingival former removed and implant inner part washed with a 0.5 % chlorhexidine solution. The prepared abutment is placed into the internal hex and carefully tightened into place. The abutment is checked for any soft tissue entrapment. Sometime it may be necessary to cut some excess soft tissue with electrical diathermy or a CO2 laser to ensure that no excessive bleeding occur.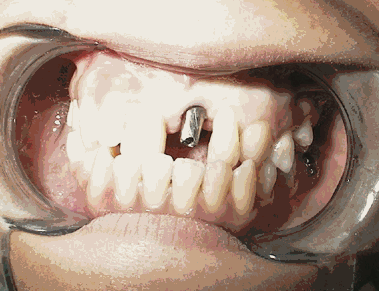 STEP 5: Insertion of the Porcelain Crown.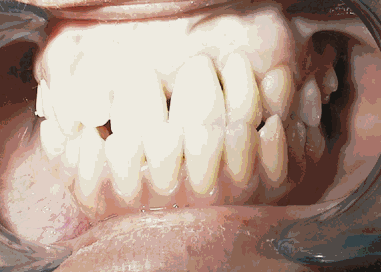 The final step will be to place the final crown into place. Consult with patient about color and shade. Perhaps cement it with temporary cement first and let the patient "wear" it for several days to comment on the shade. Finally cement the crown in place with "semi" permanent cement, if necessary and let the patient begin to benefit form his or her implants immediately.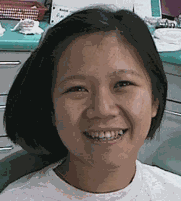 STEP 6: Recall
Perhaps the most important step of all, the recall ensure that the patient is properly taking care of his or her implant and we assume that the implant is there to stay for life. A three monthly recall and this is followed by six monthly recalled. Patients are shown how to properly use dentrifices such as toothbrush and floss.
Acknowledgement
The Dean of the Faculty of Dentistry UM Profesor Dato' Hashim Yaacob for his encouragement and vision in the field of Implantology.
The Staff of the Oral & Maxillofacial Surgery Department for their assistance
Mr. Terrence Yun, Titleray Labortechnic ,Sole distributor of Frialit 2 Implant System
Mr Ramli Yamin of Cosmo-Dent Sdn Bhd for the Laboratory work
Friadent AG of Germany